An organized vanity area can make getting ready each day feel like a luxurious treat. But with limited space and money, keeping a small makeup table from becoming cluttered can be tricky. The good news is there are plenty of budget-friendly ways to neatly arrange all your beauty essentials. With a little effort, you can create a functional, glamorous dressing table that keeps your morning routine running smoothly.
1. Use Organizers to Divide Drawer Space
The top complaint about vanity drawers is that everything ends up jumbled together. But you can easily divide space using dollar store organizers or DIY dividers.
Look for inexpensive acrylic organizers with small compartments perfect for organizing makeup brushes, lip products, skincare tools, and more. Or take a box and create custom dividers out of cardboard. You can make sections the ideal size and shape for products like mascara, palettes, and hair products so items don't get lost in the shuffle.
2. Repurpose Household Items for Storage
Instead of buying pricy, specialized makeup organizers, reuse items you already have at home. Plastic food storage containers, jars, bowls, trays, and other kitchen items make great vanity storage for a little money.
Use round jars or food containers to corral cotton balls, Q-tips, hair ties, and other small necessities that can otherwise get scattered across the tabletop. Repurposed glass jars create pretty, see-through storage for makeup brushes and tools.
3. Opt for Affordable Multi-Tiered Drawers
Getting the most out of vertical storage is key for limited vanity space. Multi-tiered plastic drawers are inexpensive and stack neatly to keep tons of products, lip colors, and palettes organized yet visible. Rotating, multi-layer makeup organizers also keep daily essentials easily accessible.
Look for budget versions made of plastic instead of premium acrylic versions to save money. Check dollar stores or online deals for the best values. You can can also buy the dressing table with the multi-tiered drawers.
More info about budget: Shower Screen Buying Guide: Choose the Perfect Screen for Your Bathroom!
4. Group Products by Type for Easy Access
Don't jam everything together-keep an orderly system by storing similar items on the tabletop. Group face products, brushes, palettes, lip items, tool sets, and skin care products together.
Having a separate home for each category makes it fast and simple to grab what you need. Use trays or containers to corral smaller items like lip glosses, eye pencils, and mascaras.
Click here to get more tips about group products
5. Display Products Creatively With Risers
Limited surface space means you need to think vertically. Acrylic risers or small-tiered shelves are an inexpensive way to display makeup in a tighter footprint.
Use risers to showcase palettes, skin care products, brushes, and bold lipstick colors. Elevating products makes them easily accessible and also adds a bit of visual interest to the vanity top. You can also buy the dressing table with shelves.
6. Mount Hooks for Hanging Storage
Hooks attached to the sides or front of a vanity open up valuable extra storage. Hang hooks low enough to hang bags, pouches, or coffee mugs to free up tabletop space.
Adhesive hooks allow you to hang towels, robes, and other frequently used items. Mounted hooks on the mirror are also great for hanging necklaces when getting ready.
7. Find Visible Storage for Overflow Items
For holding auxiliary makeup and accessories, visible storage keeps items in sight but up and out of the way. A small hanging shelf or organizer that mounts to the wall is perfect for stashing extra brushes, hair products, and tools while staying organized.
Clear plastic bins are another budget way to neatly store overflow items under the vanity or on shelves. Having see-through storage prevents things from getting buried out of sight.
8. Edit Down to Makeup Must-Haves
Clutter is the biggest threat to an organized vanity, and too many makeup and beauty products can make it hard to keep order. Be ruthless about editing down to only the essentials you use to streamline storage.
Inventory makeup and toiletries once or twice a year to avoid wasting money. Donate, trash, or give away unused or expired items. Focus on keeping only everyday necessities within arm's reach.
You may are interested in: Should You Donate Or Sell Your Unneeded Possessions?
9. Maintain Organization With Quick Cleanups
Even the most organized vanity can get messy with daily use. Make a habit of doing quick cleanups to put everything back in its place. Have cleaning wipes handy to quickly wipe up makeup spills and residue.
Also, make cleaning off brushes part of your routine after each use. Setting aside a few minutes at the end of the day prevents messes from building up over time.
More maintain advice for shower screen: How to Keep Your Shower Screen Sparkling: Top Tips for Cleaning and Maintenance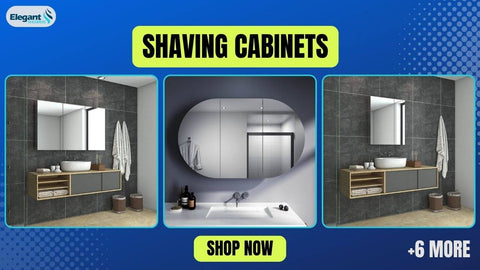 Conclusion
It's simple to create a super-functional vanity on a budget by implementing organizational hacks and economizing storage. The key is creatively using materials you already have and investing in just a few key affordable organizers. A little effort results in a high-end dressing table look and experience without spending a fortune.
Read More