Home is where the heart is.
A good day begins in the shower room!
With the improvement of the quality of life, people have higher requirements for everything in life.
According to incomplete statistics, people may spend 29,200 hours in the bathroom in their lifetime, so people have more ideas about bathroom decoration!
I'd like to share some great ideas about Bathroom Design with you.
The white wall tiles, gray floor tiles, a simple and unpretentious feeling rushed to the face. The design of the large-sized mirror and double washbasins makes full use of every inch of space. The shower room design in the corner also saves a lot of space. The green plants outside can be seen through the glass wall, which is pleasant!
The design of black, white, gray and brown marble, large sliding door shower room, round LED lamp mirror, floor-standing washing basin, shelf on the wall, every inch of space reveals a luxurious feeling!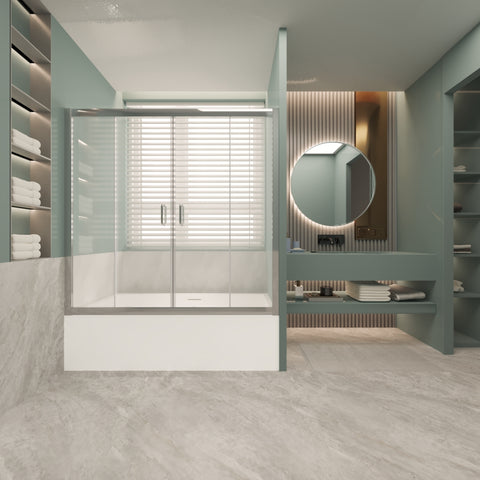 Light green walls, marble tiles, line-designed vanity wallpaper, multiple storage cabinets on the wall to meet your storage needs, and a snow-white bathtub equipped with a waterproof glass door. Isn't this your ideal bathroom design?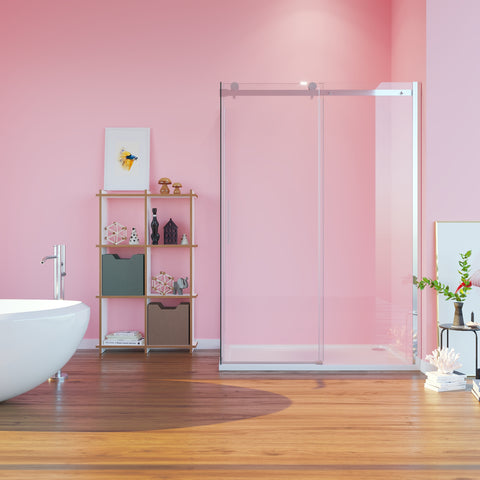 Make a choice between bathtub and shower room? Pick both! The pink walls and the wooden floor bring us a fresh feeling. Putting some necessities or some decorations in the white wooden cabinet is also seductive. Putting a pot of small plants in the bathroom seems to add some vitality! What do you think?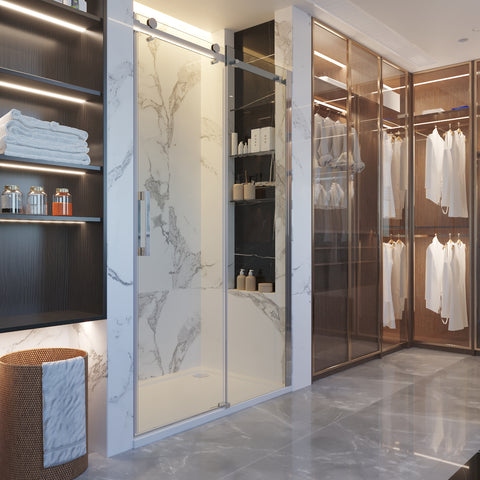 Transparent glass wardrobe and shower room, this design makes the limited space looks spacious. It is very convenient to place a dirty laundry storage basket under the locker. LED lights all over every corner make the entire bathroom full of light! 
The curved shower room in the corner, the white bathtub by the window, the orange-toned metal series, the huge oval LED mirror, the flower-patterned wallpaper, and the marble floor that echoes it. Is this
pink-orange color decor 
your favorite bathroom style?
Green wallpaper, metal line decoration, and hanging your favorite paintings on it. There are also d
esign-inspired
lights, a black bathtub, and a separate shower room next to it. The kitten likes to play on the carpet most.
This bathroom seems to be full of artistic atmosphere!
Which of the above bathroom decoration styles do you prefer?