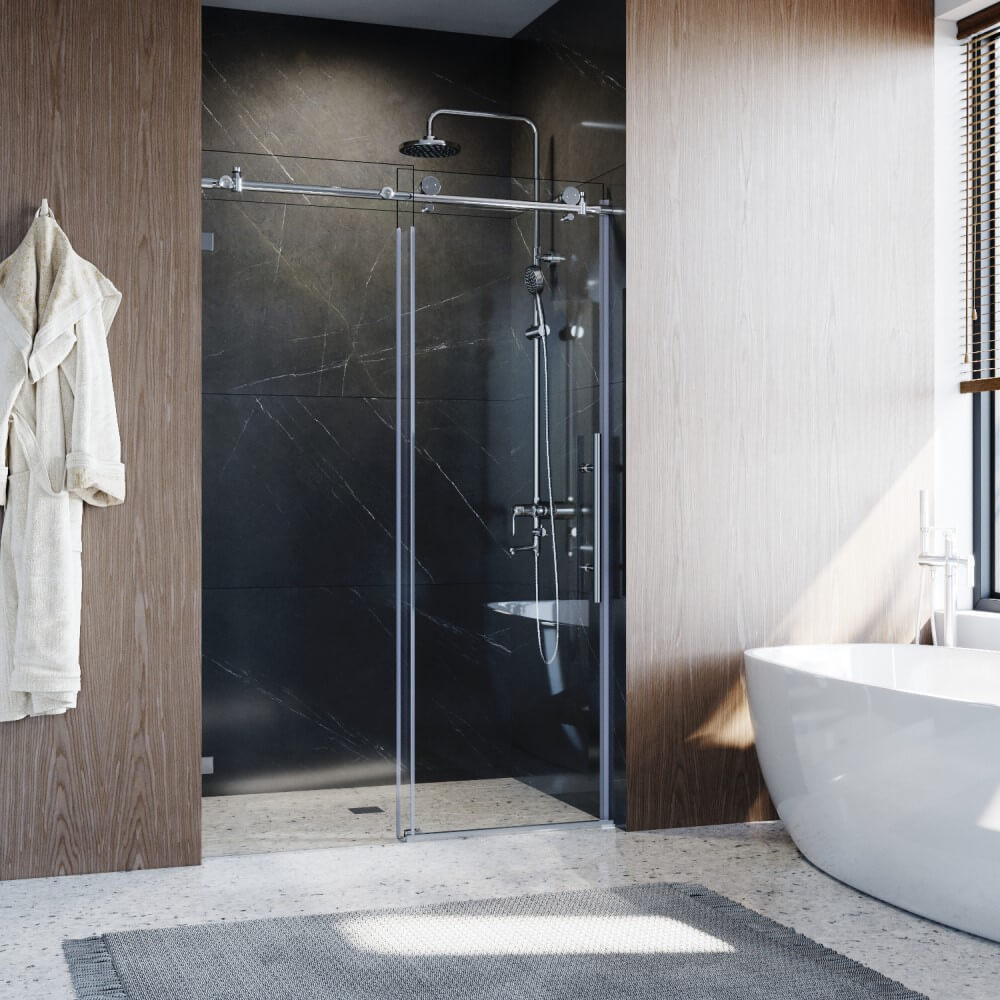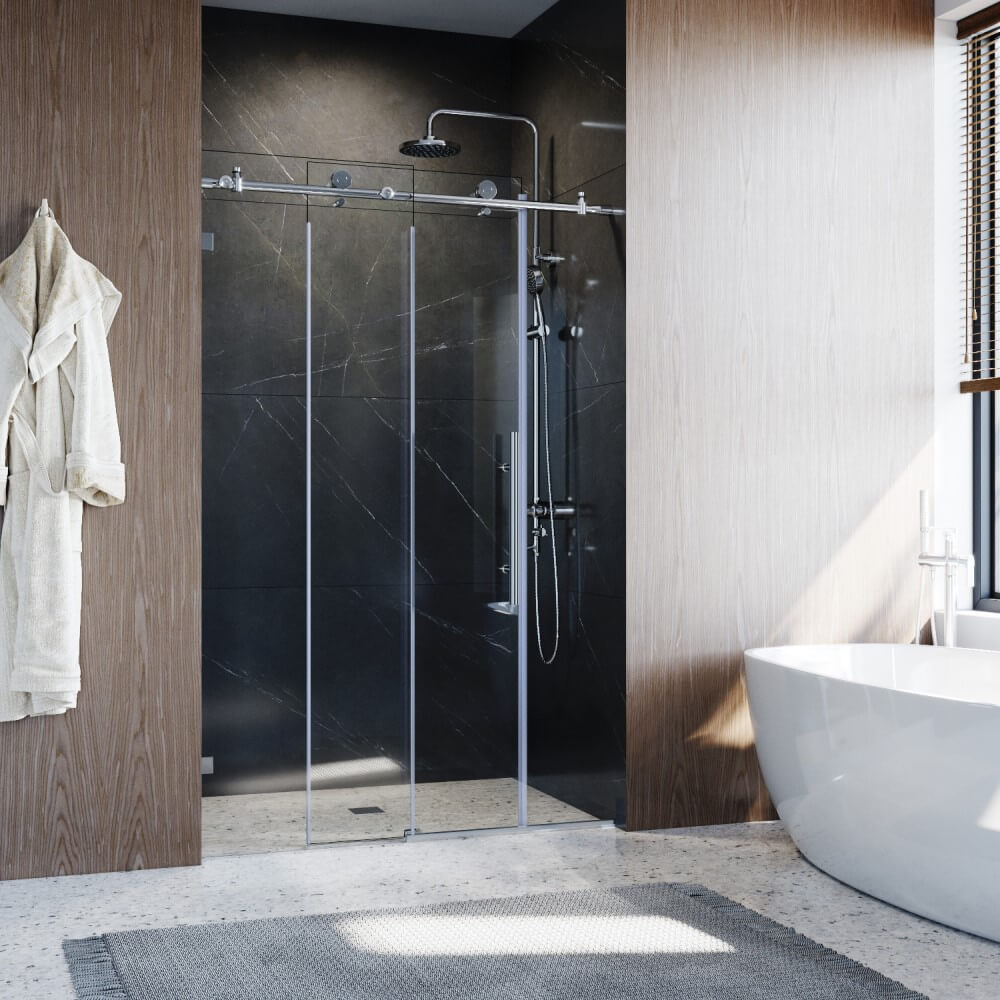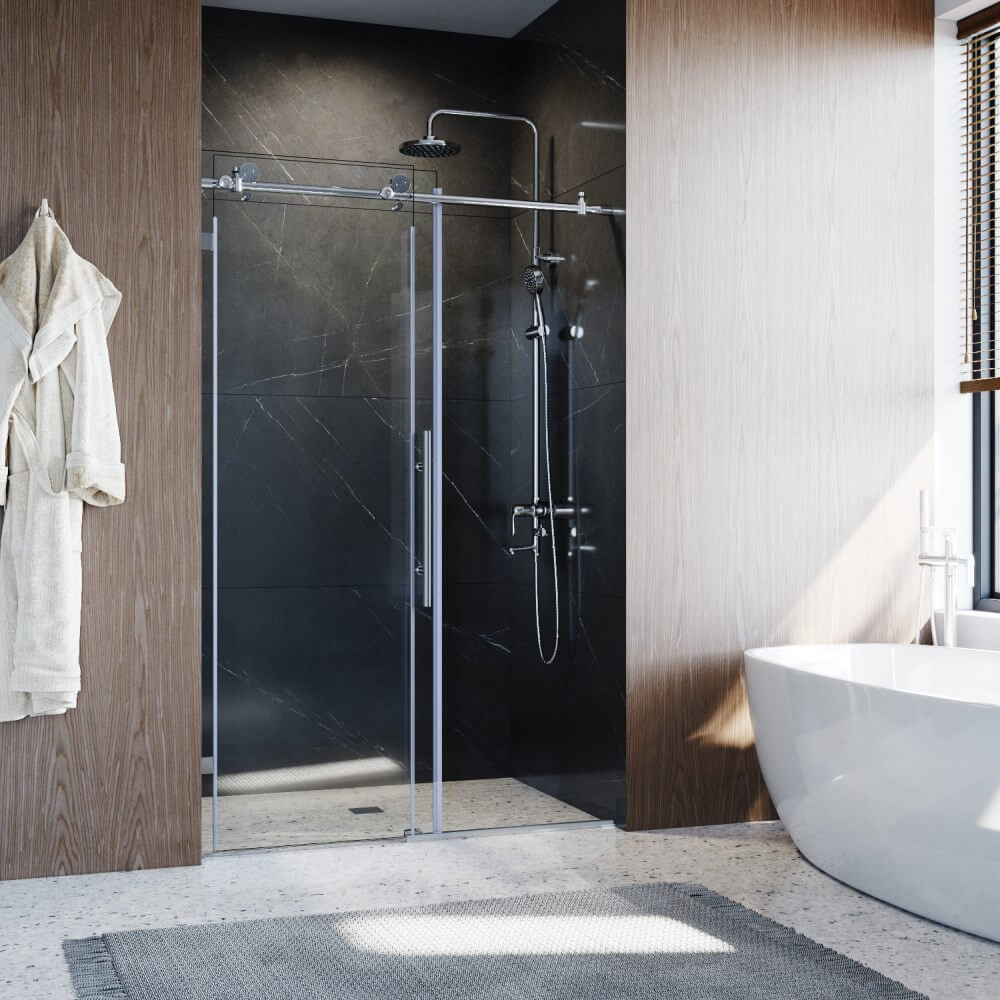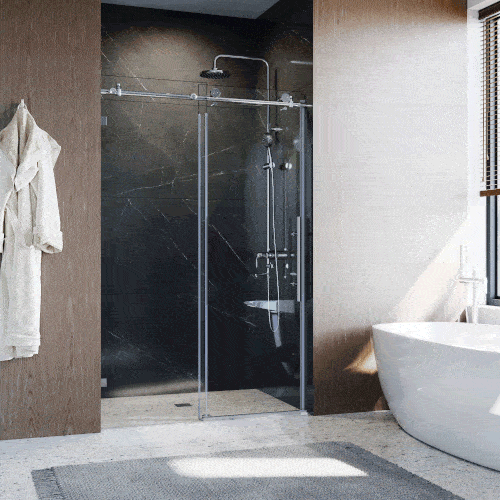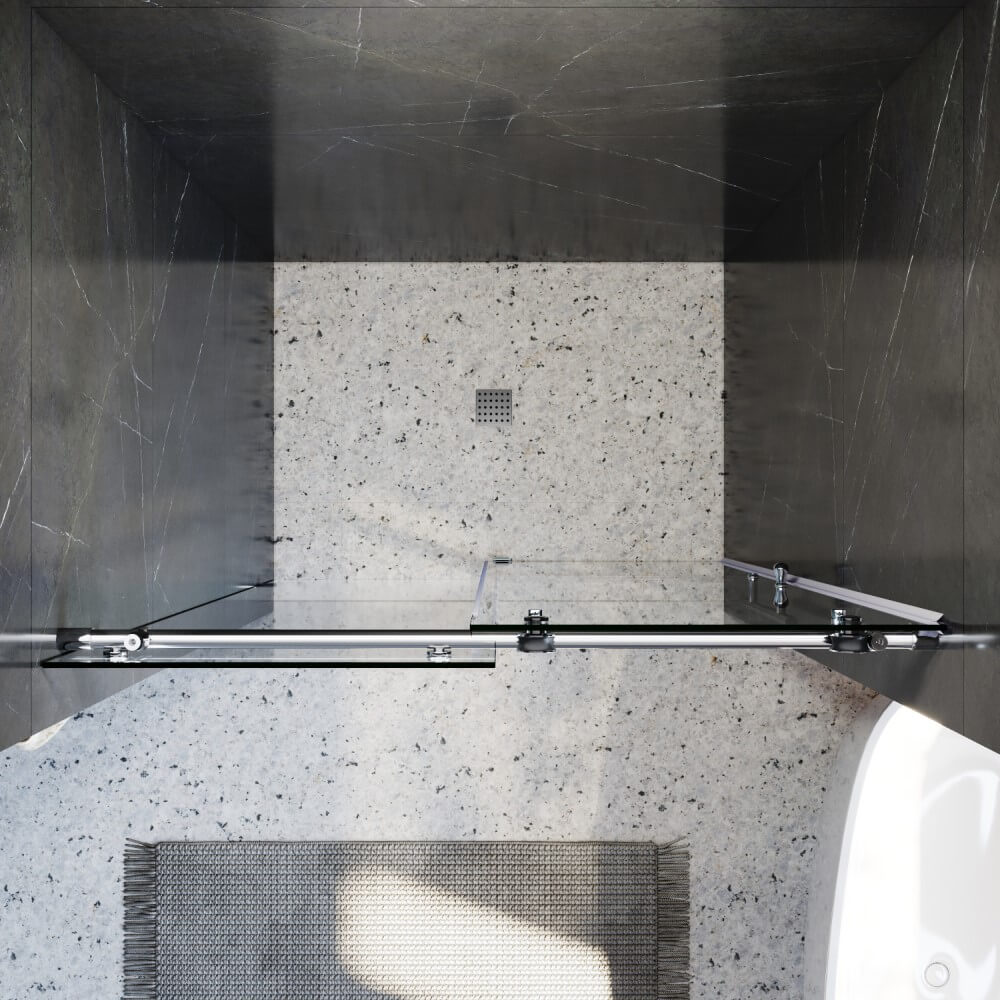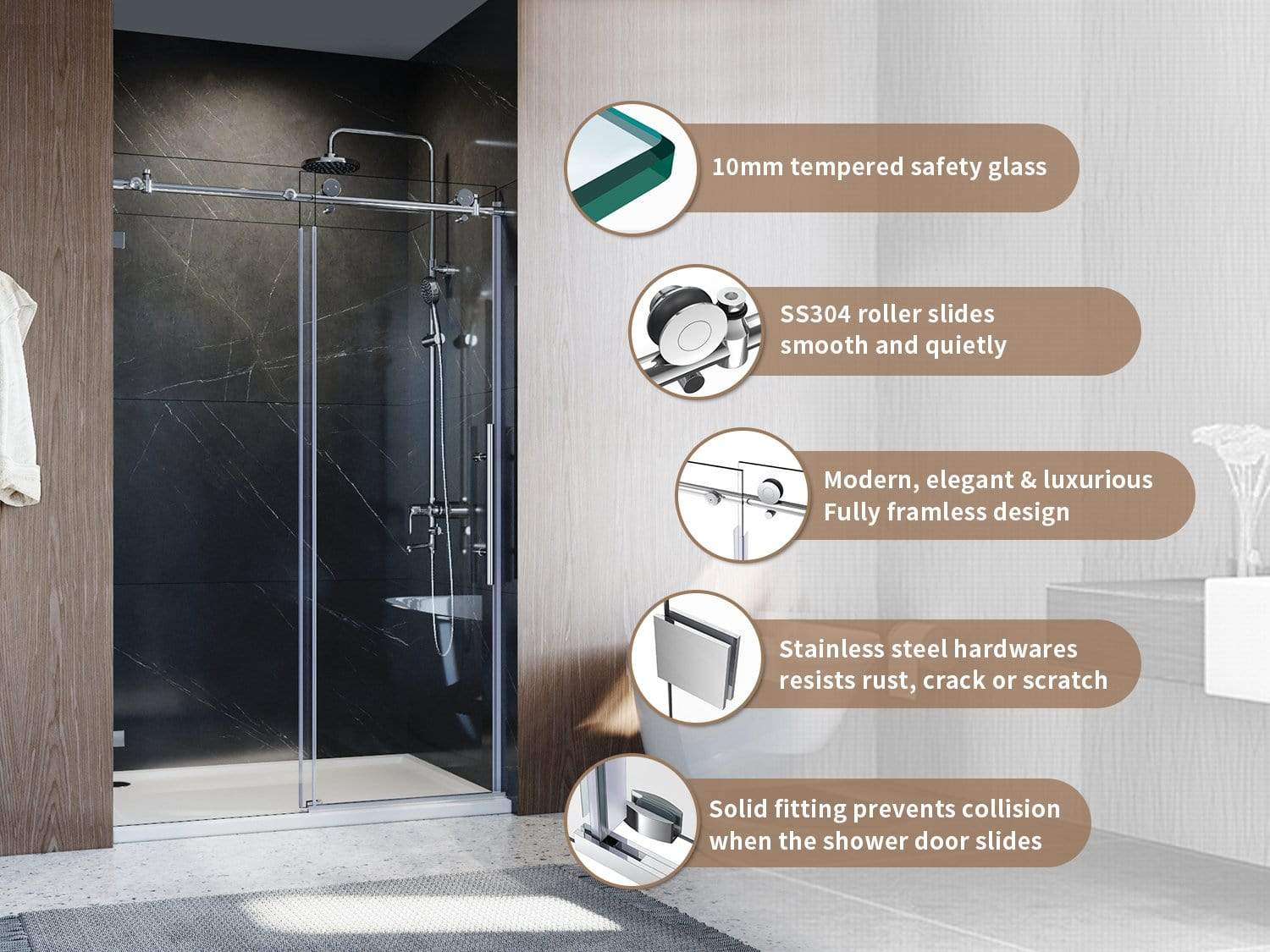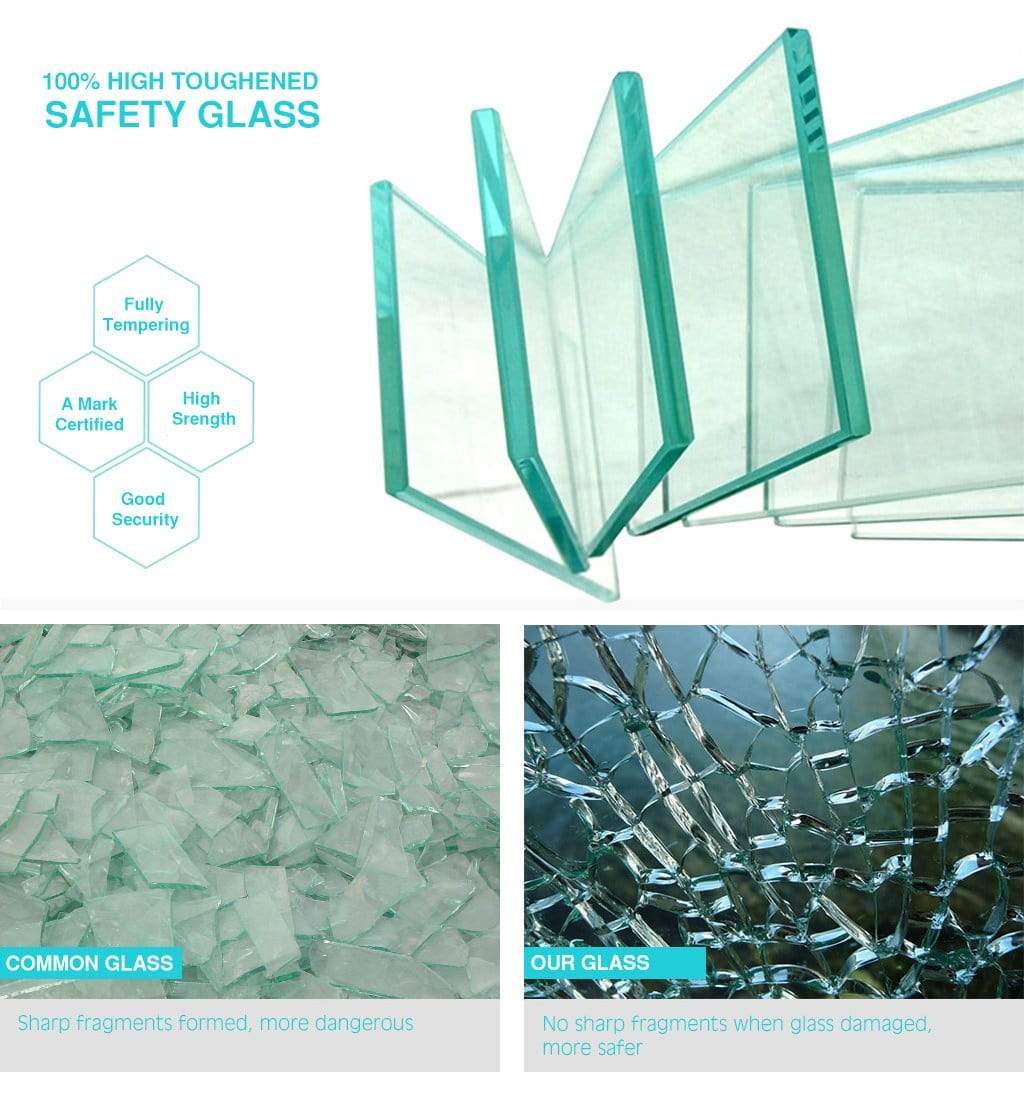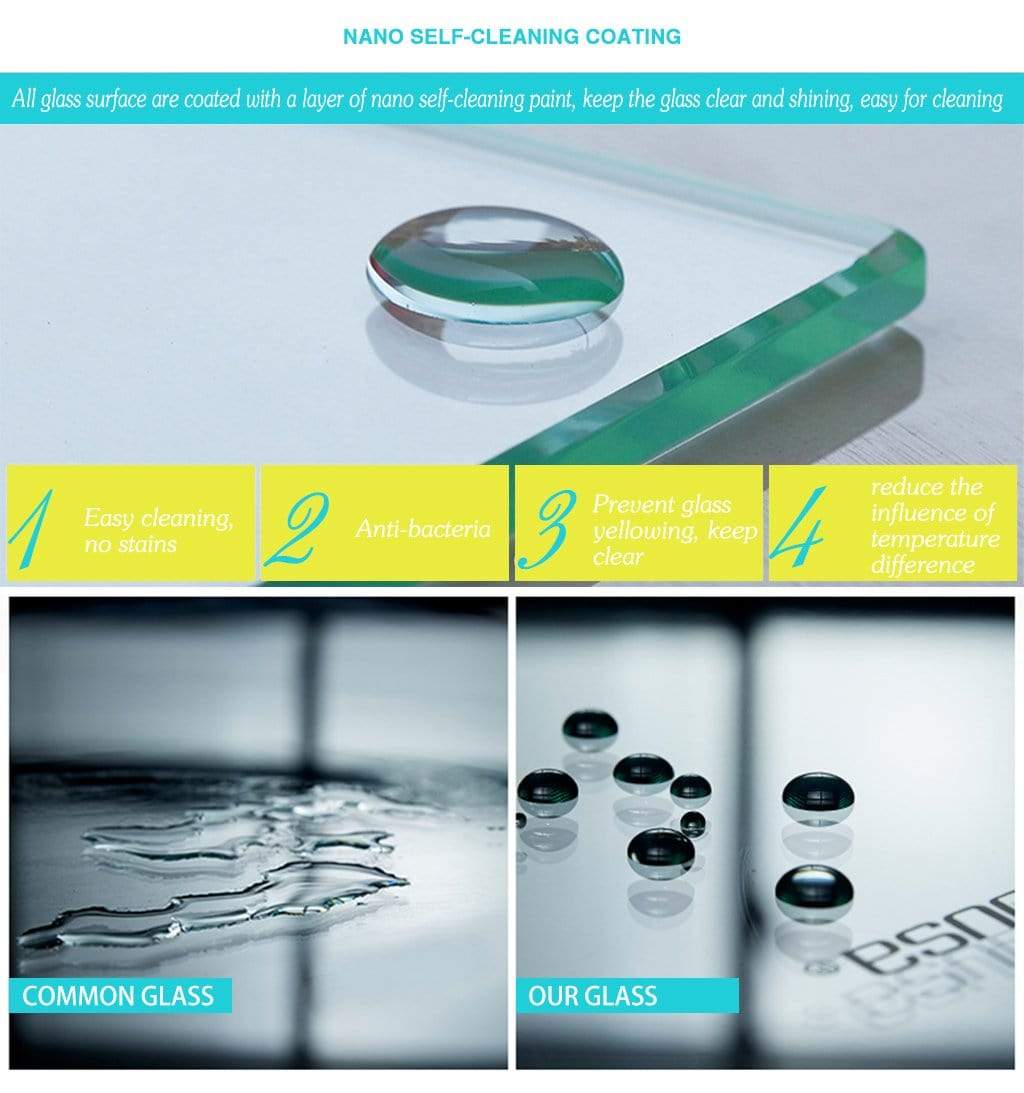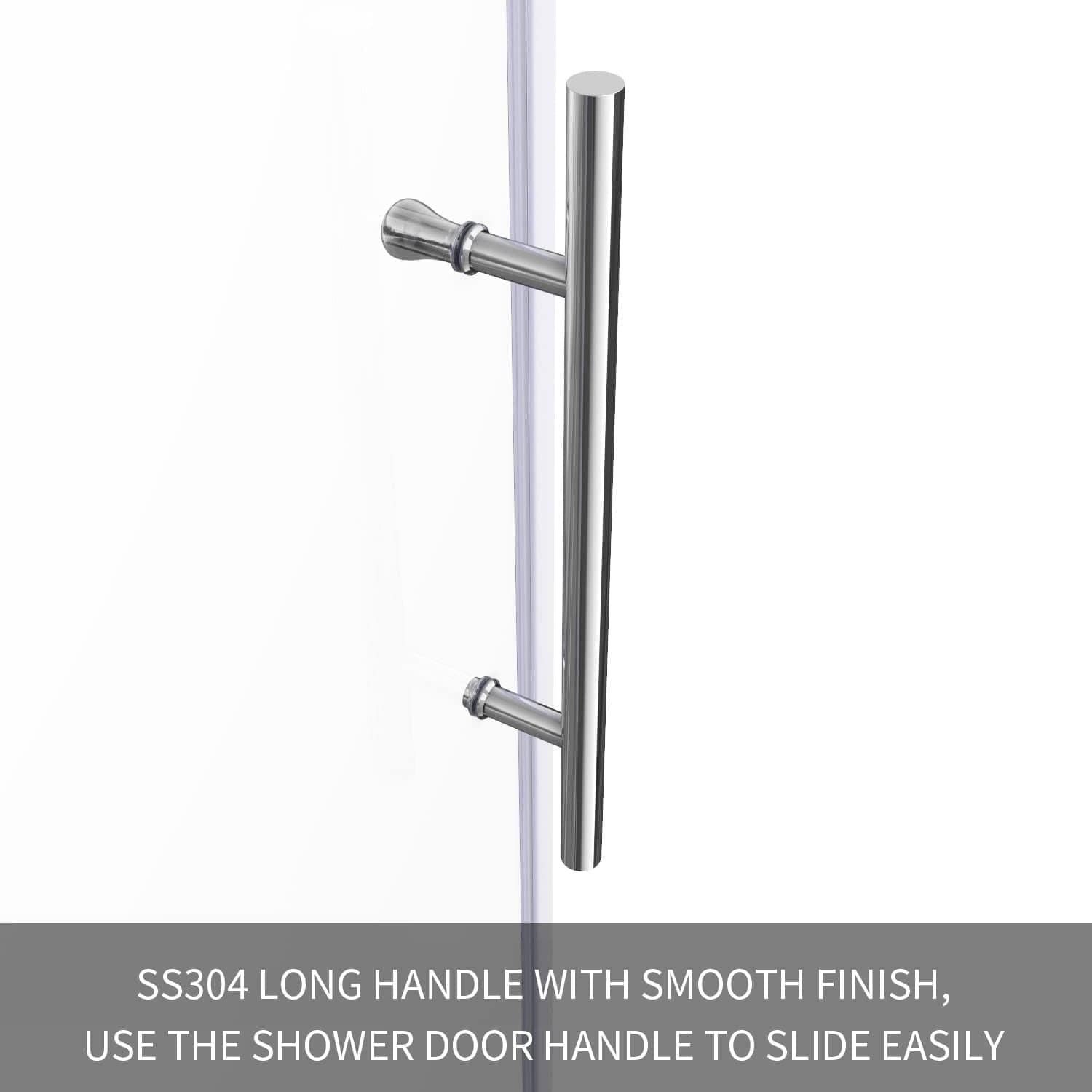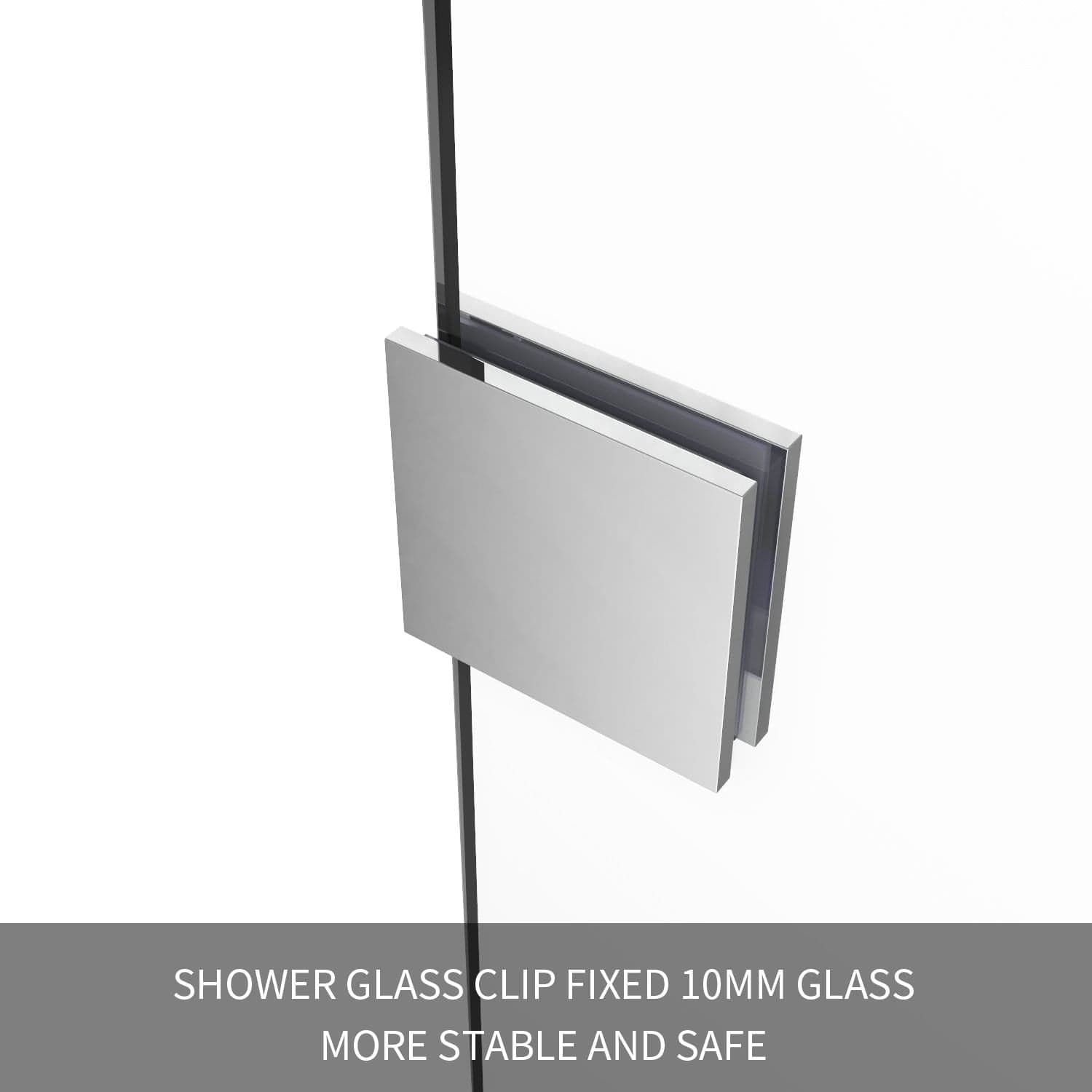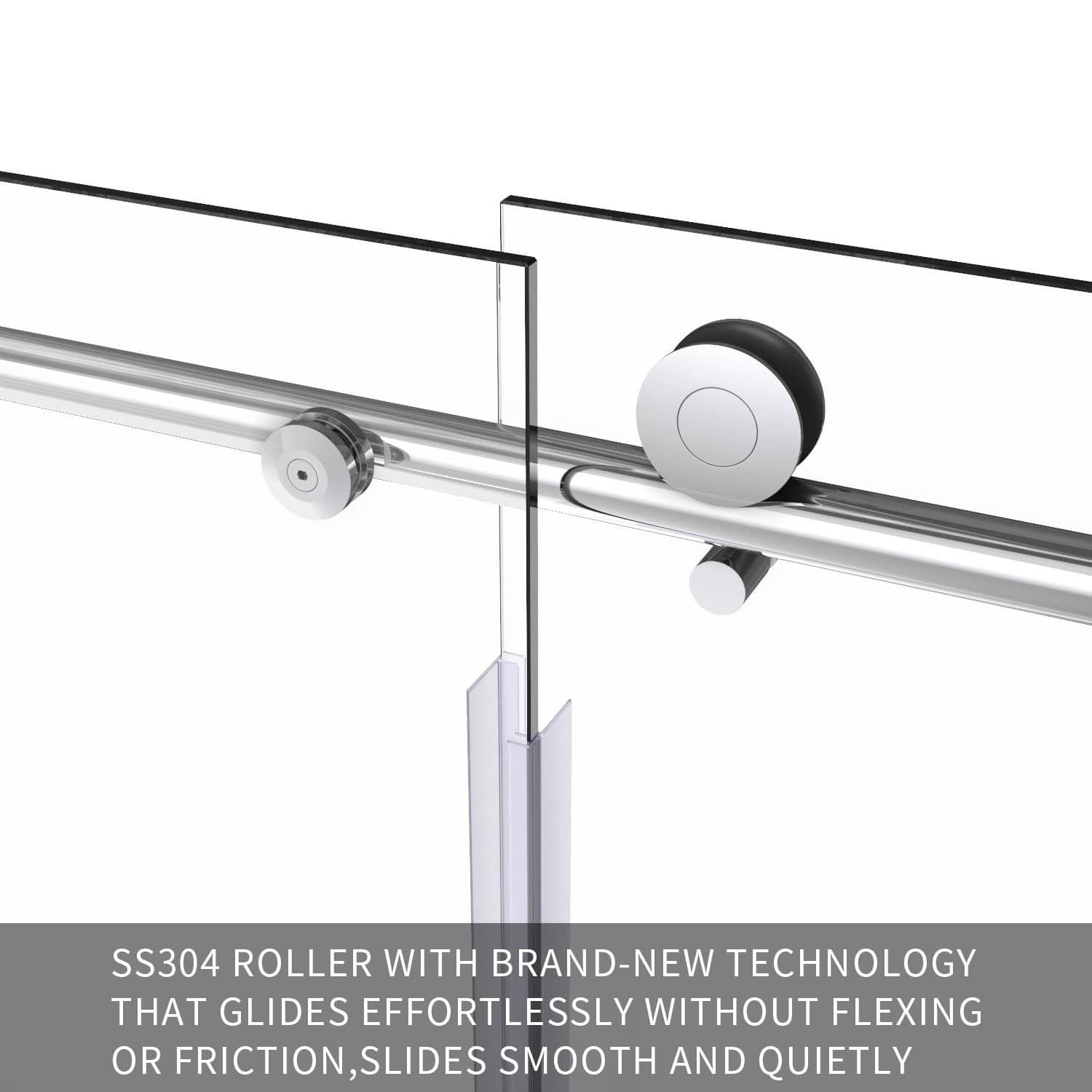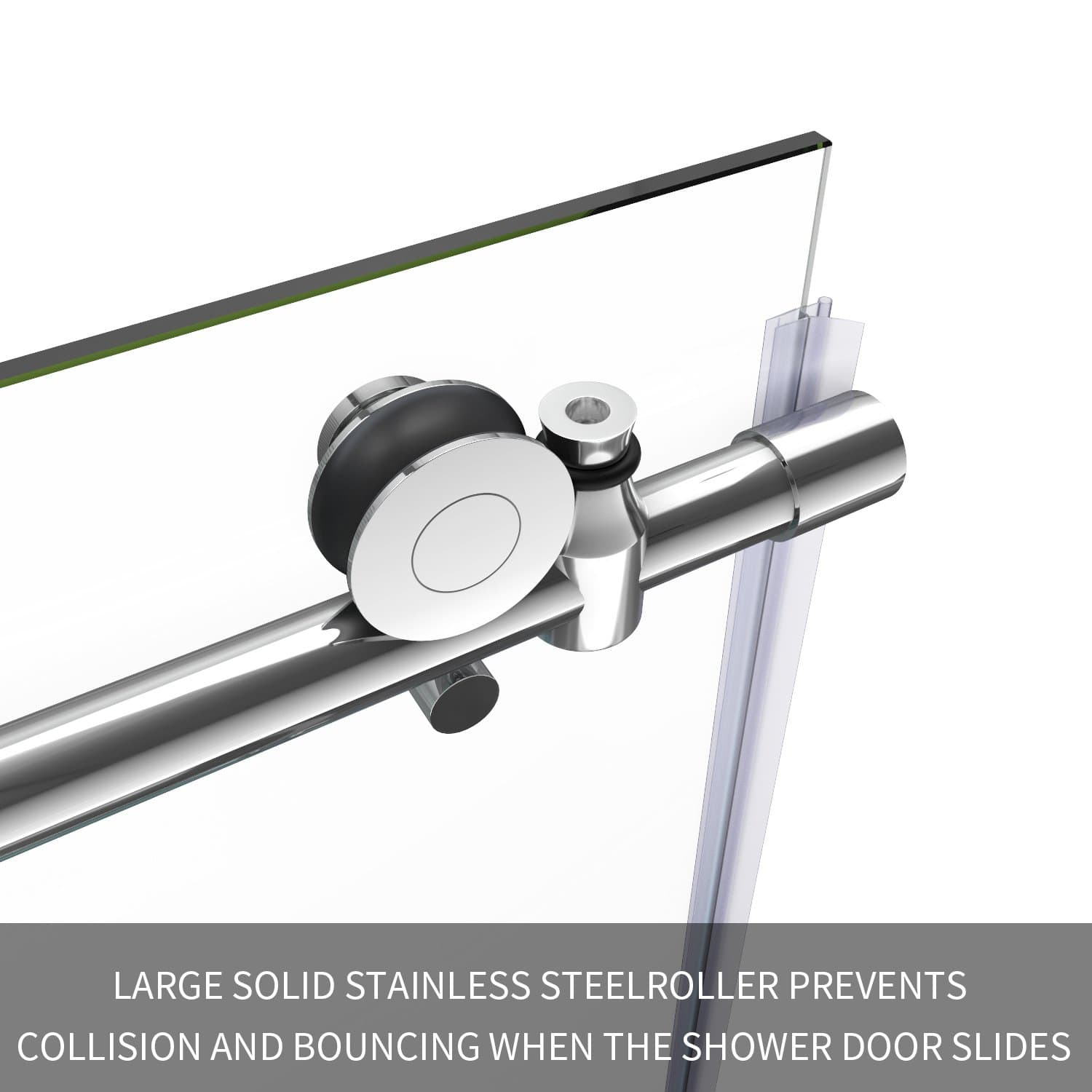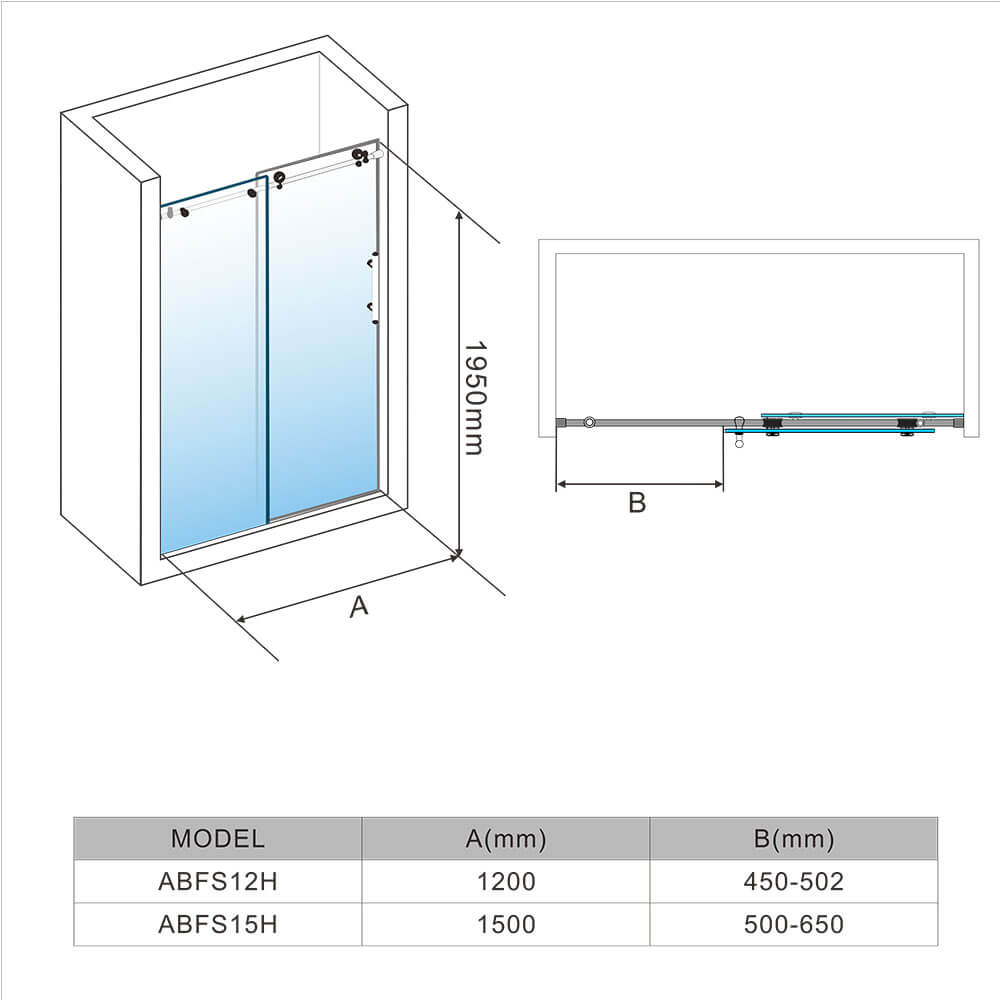 Elegant Showers Frameless Sliding Shower Screen Fully Framless Design Luxurious Solid Fitting,Resists Rust
Estimated Delivery Time
Standard Delivery - 3-15 days
(depending on customer location)
Pickup available at 2/48 Kitchen Road
Usually ready in 2-4 days
Pickup available at 2/48 Kitchen Road
Usually ready in 2-4 days
Elegant Showers Frameless Sliding Shower Screen Fully Framless Design Luxurious Solid Fitting,Resists Rust
1200
2/48 Kitchen Road
Pickup available, usually ready in 2-4 days
2/48 Kitchen Road
Dandenong South VIC 3175
Australia
0397992464
🎉Buy 500 Save 50 Code: BUY500
🎉Buy 1000 Save 100 Code: BUY1000
ELEGANT SHOWERS Frameless Sliding Shower Door delivers a sleek and elegant fully frameless design, creates an unobstructed and open view for your DIY bathroom renovation. The striking stainless steel rollers, sliding rail and hardware combined with the premium look and high functioning performance, adds distinguished style and quality to your shower.
Size:1200,1500 mm;Height: 1950 mm
10 mm tempered safety nano glass, Australian Standard AS/NZS 2208:1996 certificated
Shower doors feature two sets of silent, smooth rollers, a brand-new technology that glides effortlessly over the doors solid stainless steel bar without flexing or friction.
SS304 L-shape brackets ensure the stability of the glass and provides an unobstructed look.
Stainless steel hardware resists rusting and corrosion
SS304 Handle with a smooth finish, comfortable hand feel

-10 mm for each side

Reversible design, the door can open on the LEFT or RIGHT-hand side
Easy to install, including full installation instruction and all fixings.
Shower Base is not included.
Good waterproof design can be installed on the floor without a shower base.
This product is made of tempered glass which requires special handling. We recommend a professional installer with experience in handling glass.
◇Warranty
All products sold by Elegantshowers.com.au are covered by a manufacturers warranty, refer to the individual product information.
Shower Screens (glass excluded): 10 year Replacement Warranty Period.
SMC Shower Bases: 2 years Replacement Warranty Period.
Acrylic Shower Bases: 2 year Replacement Warranty Period.
Bathroom furniture: 1 year Replacement Warranty Period.
Acrylic Freestanding Baths: 5 years Replacement Warranty Period.
Home furniture: 1 year Replacement Warranty Period.
Attention:
Warranty does not apply to goods used improperly.
Warranty does not cover unlicensed installations.
Warranty does not cover goods installed incorrectly.
Warranty does not cover physical damage occurring after installation.
Our shower bases must be installed by a professional.
◇Manufacturing Faults

All our products.g., bathroom, bathroom vanities, bathtub, bathroom vanity units @ elegantshowers are designed by some top designers around the globe and been delivered to its highest standards, so if you notice any manufacturing faults please update us within 30 days of purchase, and we will send a replacement without any further delays.

◇Need Parts

Elegantshowers-While for some items we have a lifetime warranty, the parts in all of our items (E.g., bathroom, bathroom vanities, bathtub, bathroom vanity units) are offered with a 10years Limited type of Warranty. But you are always welcome to buy the part simply by calling us @ 0397 992 464, but do make sure to have the part number handy as mentioned in the instruction manuals.

◇Warranty Exceptions

All goods reported as faulty will be tested by manufacturers, if it is determined the goods are not faulty or if the faults are deemed to be caused by damage or abuse this will void any warranty, goods will be returned to you at your expense and no refund or replacement issued.
Pickup is available during business hours.(MON-FIR)9AM-18PM

Pickup address: 2/48 Kitchen Road, Dandenong South 3175

Item will be dispatched using a combination of different courier service depend on products and customer' location to make sure we provide the best service and the lowest price.

Item will be dispatched same day if order placed before cut-off time (11am) of payment being processed. Delivery will take between 3-15 business days (depending on customer location)

Our Shipping costs all depend on the charges of the transport company, our partner is REGULAR PARCEL.
In addition, depending on the region we will also have other carriers to transport the products, the shipping rate will be about 5% of the difference in our carrier shipping policy.

Weekend or after hours delivery are not available.

An email containing tracking information will be emailed upon dispatch
COVID-19 DELIVERY DELAYS

Due to COVID-19, please expect delays in deliveries. Kindly allow extra transit time during this period.

We cannot guarantee the date of delivery for items. Estimated delivery time must not be considered as guarantee of delivery.

Please do not book a plumber in advance, as deliveries are out of our control and we do not compensate for the same.
Simply amazing product and reasonable pricing.
Awesome looking shower doors!
We are having a complete bathroom remodel and these shower doors were installed just today, we love them! The two guys doing the remodel are very experienced with everything connected to remodelling bathrooms and kitchens, floors and amazing tile work but had never installed shower doors like these before. They kindly took on the challenge. I asked what advice they would give to others on installing these doors, and they recommended reading the instructions thoroughly before you start the installation, and again step by step. And measure and re-measure everything! It did take them all day and they estimate that if they had to instal these same shower doors, they could probably cut the time in half with the experience gained today. The shower doors really look beautiful and they glide so easily. So very happy and pleased with them! Can't wait for our remodel to be completed. Wouldn't hesitate to buy these shower doors again!
Thanks for your shopping in Sunnyshower and it's happy to see this feedback.We will keep moving on!
I like the rollers,quietly sliding!
Fully stainless steel hardwares and especially for the rollers,smooth,effortless sliding, quietly operation of the door.
Every part and piece was labeled beautifully! Moving the glass doors was perhaps the hardest
After reading reviews we were prepared mentally for a potentially difficult task. From the timely delivery to the last moment of installation...flawless!
Every part and piece was labeled beautifully! Moving the glass doors was perhaps the hardest part along with handling them while measuring. Other than that just being prepared was the key. The door is beautiful, well manufactured, and functions amazingly!!! I had not anticipated this in my remodel budget but I do not regret it for one second...It is incredibly beautiful!!
great value IMO
High quality product with very well machined steel parts; great value IMO. Installs best if walls and shower are plumb; but there are options through third party vendors to deal with at least the stationary glass / wall interface if just a little off plumb. Instructions are straightforward and relatively easy to follow if even slightly 'home improvement able.' The weight of the glass sheets is the most difficult consideration when installing (you'll VERY likely need two people at a number of points in the installation) as others have said. Very pleased with this product!