Here comes the

October

ELEGANT SHOWERS

FANS' GIVEAWAY

!
Follow us on 👉Facebook or 👉Pinterest, and get the entries to win a FREE
Automatic Hand Sanitizer Dispenser!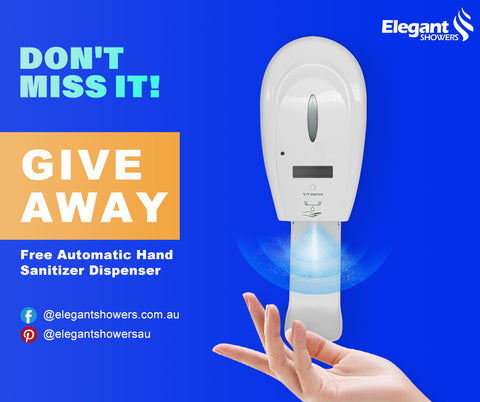 You'll get bonus entries by sharing our giveaway on your Facebook or Pinterest.
Hesitate no more. Come join and win!
1 lucky fan will be picked ramdomly to get our stunning prize to spruce up your bathroom.
Any questions? Have problems getting an entry? Feel free to contact us in any ways.